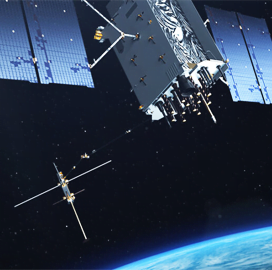 GPS disruption testing
New Air Force GPS Vulnerability Testing Tool Features Target Tracking Capability
The U.S. Air Force 746th Test Squadron has developed a high-power jammer tracking system that makes it possible to subject to sustained GPS disruption a piece of equipment undergoing testing.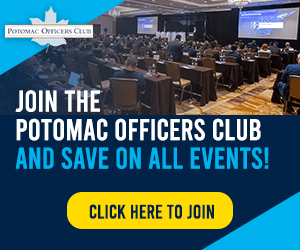 Paul Benshoof, chief of the capability development flight at 746 TS, explained that the HPJ-T can place a system under test in a constant high-power jamming environment because of its tracking capability. Typically, high-power jamming is available only in a specific area within a jamming field. An SUT moving in and out of that area results in incomplete data.
HPJ-T uses an advanced tracking system that can provide positioning, navigation and timing data to a jammer operator interface. Operators use the JOI to select a target for HPJ-T to track, the Air Force Materiel Command said.
The system is also designed to be transportable and capable of working on any range where GPS vulnerability testing can be conducted. The latest test involving HPJ-T was performed at Holloman Air Force Base in New Mexico.
The Air Force performed four successful flight and ground tests for the jamming system between August 2018 and September 2020. During the tests, HPJ-T tracked and jammed a C-12J Huron and a T-38 Talon aircraft.
Benshoof said the system met all design requirements and has been declared fully operational. The system can be used to support customers who want to test their systems in GPS-denied threat environments.
Category: Defense and Intelligence
Tags: 746th Test Squadron Air Force Materiel Command Defense and Intelligence GPS high-power jammer tracking system HPJ-T Paul Benshoof US Air Force