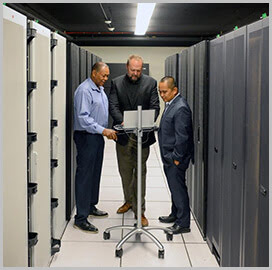 New facility
New NIWC Pacific Test Lab Achieves Full Operational Capability
The Naval Information Warfare Center Pacific's new laboratory has recently achieved full operational capability, providing the U.S. Navy with end-to-end testing capability in like-live environments.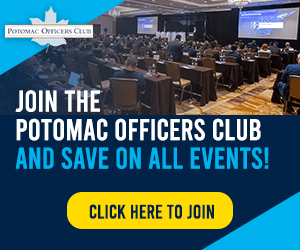 The Navy/Marine Corps Intranet Naval Enterprise Networks Baseline Lab is fully owned by the Navy and is contractor-operated, meaning NIWC Pacific engineers can perform their own trials and validation of NMCI solutions for faster turnover of technologies to warfighters. Operating the facility moved the military branch away from contractor-owned test infrastructure and potential contracting delays, DVIDS reported Monday.
The NMCI/NEN Baseline Lab was established after a six-year collaboration between Tonya Nishio, chief information officer of the Naval Information Warfare Systems Command, and Ruth Youngs Lew, program executive officer at the Program Executive Office for Digital and Enterprise Services.
The NIWC Pacific Naval Enterprise Networks team partnered with PEO DES and a Next Generation Enterprise Network Service, Management, Integration and Transport contractor team to establish the lab on board NIWC Pacific's Topside facility. Nishio said "establishing a fully integrated NEN lab at a government facility is a critical component of naval network transformation; providing continuity, improved agility, accelerated innovation, enhanced security and significant cost avoidance."
NIWC Pacific plans to expand the new installation to meet future requirements and enable faster validation and testing efforts. "We have five available racks allocated for a pipeline of future projects already," said Bill Huggins, NEN test and evaluation assistant program manager.
NEN's team played a key role in putting up the facility. The group's tasks were focused on modernization and network connectivity. It facilitated over 2,000 test events to ensure the lab can serve its purpose.
Category: Defense and Intelligence
Tags: Defense and Intelligence DVIDS NIWC Pacific NMCI/NEN Baseline Lab Ruth Youngs Lew test lab Tonya Nishio