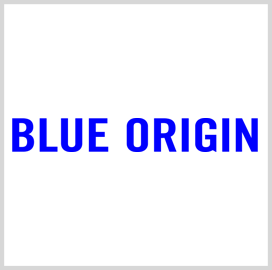 NSSL Phase 3
New R&D Agreement With SSC Allows Blue Origin to Compete for NSSL Launches
Blue Origin has signed a cooperative research and development agreement with the Space Systems Command's Assured Access to Space directorate, allowing the company to submit a launch service proposal for the third phase of the National Security Space Launch competition.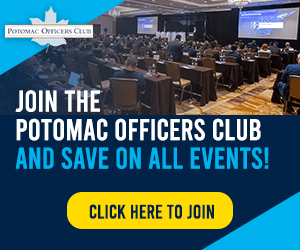 Under the CRADA, Blue Origin's New Glenn rocket, which is still under development, will resume certification processes to ensure its design and build can support national security payload deployments. The certification activities began in 2018 when Blue Origin secured a launch service agreement. They were halted in 2020 when the LSA was terminated following the announcement of United Launch Alliance and SpaceX as NSSL Phase 2 winners, Space Systems Command said.
With the new agreement, the rocket maker could challenge ULA and SpaceX in securing recompete five-year launch contracts in 2023 when NSSL Phase 3 requests for proposals are expected to be issued. With their existing contracts set to expire in 2024, the winners of NSSL Phase 2 are likely to submit bids to remain the launch providers of national security payloads.
Brig. Gen. Stephen Purdy, AATS program executive officer for assured access to space, said having more competition participants will help the SSC "meet an important national defense imperative to field advanced capabilities in space and get capabilities into the hands of our warfighters faster."
According to Jarrett Jones, the senior vice president of the New Glenn heavy-lift orbital launch vehicle of Blue Origin, the rocket's first launch was previously scheduled for the end of 2022 but was postponed without a new target date.
Category: Space
Tags: Blue Origin CRADA National Security Space Launch New Glenn space Space Systems Command Stephen Purdy