NGJ-MB
Next Generation Jammer Mid-Band Risks Insufficient Testing Process
The initial operational testing and evaluation of the Next Generation Jammer-Mid Band in May could be viewed as less effective due to a lack of verified digital models meant to supplement flight test data.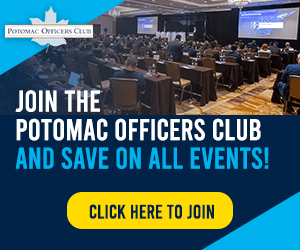 According to an annual report by the Office of the Director of Operational Test and Evaluation, the U.S. Navy should continue developing digital models so that more of them are verified. The Navy should also grant security clearances to modeling and simulation personnel to conduct facility and data testing and extend IOT&E beyond the scheduled deadline of fourth quarter fiscal year 2023 given potential supply issues regarding test-ready low-rate production pods.
A spokesperson for the Program Executive Office for Tactical Aircraft Programs told DefenseScoop that the Navy generated more modeling data for digital model verification by running several flights in a simulated environment that included large-force exercises.
NGJ-MB is an aerial electronic attack platform that the U.S. Navy intends to replace ALQ-99 jamming pods aboard EA-18 Growler planes, DefenseScoop reported.
Boeing builds the EA-18 Growlers while Northrop Grumman manufactures the ALQ-99 devices. Raytheon Technologies holds the contract to make NGJ-MBs and delivered the first of six jammer batches in July 2022.
The Royal Australian Air Force is another customer looking to replace the ALQ-99s on its EA-18 Growler planes.
Category: Defense and Intelligence
Tags: ALQ 99 Defense and Intelligence DefenseScoop electronic warfare Next Generation Jammer Mid-Band Office of the Director Operational Test and Evaluation US Navy