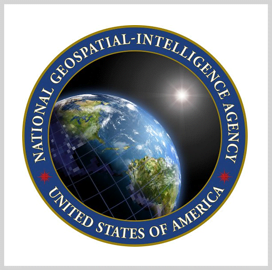 National Geospatial
Intelligence Agency
NGA Looking for Proposals on Various Technical Domain Application Areas
The National Geospatial-Intelligence Agency is looking for abstracts and research proposals to support its mission imperatives.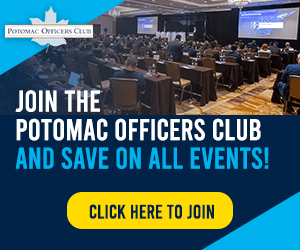 According to a broad agency announcement, NGA seeks ideas and technological solutions that align with a wide range of technical domain application areas, including geophysics, geospatial cyber, image and video, predictive analytics, radar, space and spectral sciences.
These areas cover the NGA Research Directorate's approach to responding to specific user needs and addressing unique technology challenges, an announcement on SAM .gov said.
For example, geophysics involves the application of physics and mathematics to deepen knowledge of the geospatial-temporal representations of physical and geometric characteristics of the Earth's surface, subsurface and geospace.
Image and video, another technical domain application area, refers to the use of automated and scalable computational methods to make full use of diverse visual data sources.
On the other hand, predictive analytics is the application of techniques such as data mining, predictive modeling and machine learning to make predictions based on current and historical facts.
The area of spectral sciences is all about developing and transitioning capabilities for the extraction of intelligence content from spectral imagery sources.
Selected proposals will be funded through NGA's research innovative seedling project. Seedling awards are inclusive of up to $500,000 in funding and a base period of six to 12 months, which can be extended up to 18 months.
Interested sources may inquire about the BAA until June 30. NGA will accept abstracts until July 31, with full proposals due Sept. 30.
Category: Defense and Intelligence
Tags: broad agency announcement Defense and Intelligence geophysics geospatial cyber image and video National Geospatial-Intelligence Agency predictive analytics radar Research and Development SAM.gov space spectral sciences