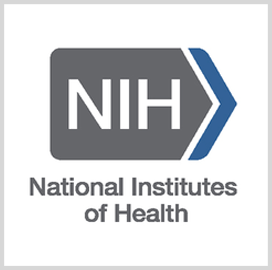 National Institutes
of Health
NIH to Launch AI-Driven Effort to Advance Biomedical Research
A new initiative at the National Institutes of Health aims to use artificial intelligence to advance biomedical research.
The Brain2AI program, co-led by the National Center for Complementary and Integrative Health, is expected to generate new ethical and trustworthy biomedical and behavioral data, facilitate the development of software and standards to unify data attributes and create automated tools to tap into various data sets, GovernmentCIO Media & Research reported Tuesday.
Speaking at the recently concluded Integrative Medicine & Health Symposium, NCCIH Director Dr. Helene Langevin said AI could aid in integrative medicine and salutogenesis research, which involve the study of complex interconnections between the body's systems.
According to Langevin, AI automates the rigorous process of manually finding trends across social, psychological and physiological systems.
She further explained that AI-driven computing methods can be trained to recognize patterns and spot complex pattern changes over time.
Lanay Mudd, director of the Extramural Research Division Program at NCCIH, noted that the revolution in data analysis techniques is making it increasingly possible to bridge different research fields, which is the goal of the Bridge2AI program.
The end goal of the program, according to Mudd, is to create a new biomedical field that would make better use of AI techniques in biomedical experiments.
Funding opportunities for Bridge2AI are expected to be announced by June.
Research partnerships and funding for Bridge2AI will be managed by NCCIH alongside the National Library of Medicine, National Eye Institute, National Human Genome Research Institute and National Institute of Biomedical Imaging and Bioengineering.
Category: Federal Civilian
Tags: artificial intelligence biomedical research Brain2AI data analysis federal civilian Government CIO Media Helene Langevin Lanay Mudd National Center for Complementary and Integrative Health National Institutes of Health NCCIH NIH