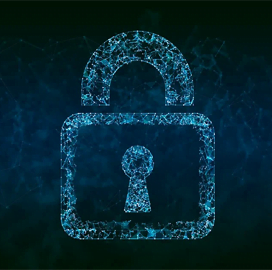 Cybersecurity
NIST Seeks Sources for Cybersecurity Research, Implementation
The National Institute of Standards and Technology is seeking sources that can provide cybersecurity research, development and implementation support services.
The contractor will support the Information Technology Laboratory's Computer Security Division, which plays a role in national and international cybersecurity, NIST said in a notice posted on SAM .gov.
NIST said it expects CSD's role to be elevated amid the U.S. government's "new and re-energized national emphasis on information security."
CSD supports other NIST divisions by conducting research and development in cybersecurity management and assurance, cryptography and systems security, identity management and emerging cybersecurity technologies.
Under the terms of an indefinite-delivery/indefinite-quantity contract, the contractor will provide technical expertise and consultation in several cyber areas of varying priority.
One of the high-priority areas calls for support in reaching out to collaborators and stakeholders across the cybersecurity landscape, including industry, academia, standards organizations and governments.
Another high-priority area involves the development of standards, guidelines and metrics for topic areas such as supply chain risk management, mobile security, network and internet security, cloud computing and virtualization, identity and access management, cryptographic techniques, validation programs and organizational risk assessment.
Lower-priority areas involve software development, application development and application modeling support; program operations and analysis work; tracking projects for external requirements; and providing recommendations on standards activities.
NIST said it expects its cybersecurity requirements to expand alongside its growing mission requirements. The contractor will help NIST meet future requirements related to internal programmatic support, technical expertise and research consulting in a range of cyber and information security areas.
Category: Cybersecurity
Tags: cloud Computer Security Division consultancy CSD cybersecurity emerging technology IDIQ information security Information Technology Laboratory ITL National Institute of Standards and Technology NIST risk management SAM.gov standards supply chain