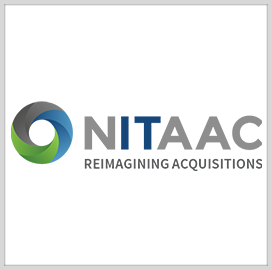 NITAAC
NITAAC to Release $40B CIO-SP4 Contract in March
The National Institutes of Health IT Acquisition and Assessment Center's $40 billion Chief Information Officer-Solutions and Partners 4 contract is expected to be out by mid-to-late March, with contract spots slated to be awarded by early 2022.
Speaking with Federal News Network, Brian Goodger, the program manager for CIO-SP4 and acting director of NITAAC, said he anticipates the government-wide acquisition contract to set a record number of proposals across NITAAC and probably the entire government.
Goodger estimates that the Center will receive more than 1,000 bids, which will be due April 30, Federal News Network reported.
To earn spots on CIO-SP4, contractors need to pass a three-phased evaluation process, beginning with a self-assessment phase. Here, contractors will fill out a self-scoring sheet reflecting their previous contract engagements with the government.
Phase two is a go/no-go stage. According to Goodger, contractors need to fulfill all the mandatory requirements listed in requests for proposals in order to advance.
The final stage consists of a technical proposal review and a business proposal review. NITAAC limited technical proposals and business proposals to 10 and 15 pages, respectively, citing concerns from industry about longer proposals.
Goodger said the contract's phased approach is aimed at narrowing down the competition to ensure fewer protests. He expects most of the protests to be raised during the first two phases and not much during the third phase.
Competition will be restricted to companies of the same size, meaning large companies will be pitted against each other and smaller companies will be pooled together.
Category: Federal Civilian
Tags: Brian Goodger CIO-SP4 federal civilian Federal News Network National Institutes of Health IT Acquisition and Assessment Center NITAAC