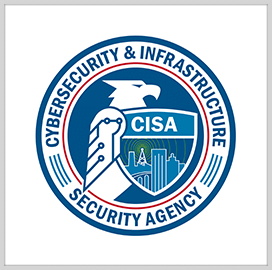 Cybersecurity and
Infrastructure Security
Agency
Nitin Natarajan Named Deputy Director of Cybersecurity and Infrastructure Security Agency
Nitin Natarajan has been appointed deputy director of the Cybersecurity and Infrastructure Security Agency, a position that has been vacant since November 2020.
A CISA official said there are no plans for Natarajan to take over the role of CISA Executive Director Brandon Wales, who has been acting director since the vacancy, The Hill reported Tuesday.
According to a Reuters report in January, President Joe Biden has announced plans to nominate Rob Silvers for the role of director.
Natarajan's appointment comes in the wake of the Russia-linked SolarWinds hack that compromised the networks of several federal agencies and companies.
Natarajan served as the director of critical infrastructure policy on the National Security Council under the Obama administration.
After stepping down from the said role in December 2012, Natarajan served as deputy assistant administrator at the Environmental Protection Agency, overseeing programs under the Office of Land and Emergency Management.
He had a 15-year career at the Department of Health and Human Services, exiting the department as a coordinating director.
Natarajan most recently served as director at Avantus Federal, where he was responsible for thought leadership and corporate growth in the homeland security and federal civilian markets, according to his LinkedIn profile.
He provided Avantus with expertise on health security, critical infrastructure security and resilience, supply chain, environmental emergency management and other homeland security issues.
Natarajan earned a master's degree in national security studies from the U.S. Naval Postgraduate School and an undergraduate degree from SUNY Empire State College.
Category: Cybersecurity
Tags: appointment Avantus Federal Brandon Wales CISA cybersecurity deputy director DHS Environmental Protection Agency HHS Homeland Security Nitin Natarajan Rob Silvers SolarWinds