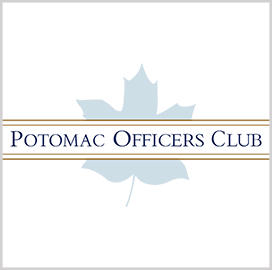 DHS Science and
Technology Directorate
Nonprofit DefenseWerx Named Homeland Security Partnership Intermediary
The Department of Homeland Security's Science and Technology Directorate has partnered with the DefenseWerx nonprofit to advance homeland security technology.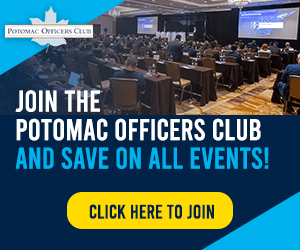 S&T's Office of Industry Partnership entered into a partnership intermediary agreement with DWX to conduct collaborative activities with small businesses and institutions, DHS said.
DHS said the partnership provides access to DWX's network of innovation hubs co-located with Department of Defense laboratories.
DWX is now a DHS partnership intermediary, a nonprofit entity with specialized skills that can support the department in technology transfer and commercialization functions.
Partnership intermediaries may support efforts such as technology scouting, horizon scanning, design reviews, prototyping, intellectual property assessments and evaluations, technology acceleration and commercialization, business development, market and outreach, training and events.
DWX will assist S&T in areas such as the assessment of the current innovation ecosystem, the establishment of a pilot innovation hub, the development of recommendations to support future technology transfer, the expansion of collaboration and integration of existing programs and the creation of new commercialization opportunities.
Established in 2012, DWX is a 501(c)(3) organization headquartered in Niceville, Florida. The organization specializes in prototyping and workforce development in the fields of science, technology, engineering and mathematics.
DWX also serves as a partnership intermediary for the Air Force Research Laboratory's Munitions Directorate, U.S. Special Operations Command Headquarters, Air University, Army Cyber Command, U.S. Army Engineer Research and Development Center and Naval Post Graduate School.
S&T's other partnership intermediaries include MilTech, a technology transfer specialist established by Montana State University; New York State Technology Enterprise Corporation, an independent consulting company established by New York State legislation; and RTI International, a global applied research organization.
Category: Federal Civilian
Tags: DefenseWerx Department of Homeland Security DHS DWX federal civilian MilTech Montana State University NYSTEC Office of Industry Partnership partnership intermediary partnership intermediary agreement RTI International S&T Science and Technology Directorate STEM