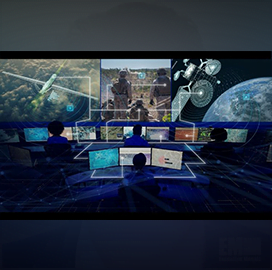 Gateway system demo
Northrop, Cubic Demonstrate Gateway System Supporting JADC2 Concept
Northrop Grumman and Cubic Mission and Performance Solutions have demonstrated a solution designed to support the Department of Defense's Joint All-Domain Command and Control concept.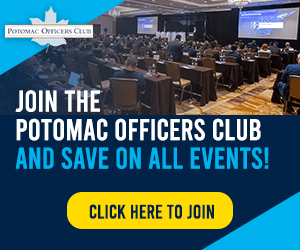 The two companies showcased an interconnected, vendor-agnostic high capacity backbone-enabled gateway system that works through open mission systems interfaces. The solution delivered enhanced C2 capabilities to fourth-generation and fifth-generation platforms.
The system was also able to incorporate Platform One, Gateway One and Northrop's Resilient Network Controller to enable technology insertion, network management, recovery and optimization in a contested environment. During the demo, users were able to rapidly deploy new technologies to the tactical edge that use containerized software architecture, Northrop said Tuesday.
Platform One is a customer DevSecOps platform that contains approved, hardened Kubernetes distributions and other containers that allow users to develop codes, applications and digital services. Gateway One is an open system concept developed by Northrop that enables translation and communications across platforms.
The demo event is the fourth in a series that showcase JADC2-related OMS connectivity, networking and processing capabilities that Northrop has accomplished with third-party systems. The defense contractor plans to perform an additional demonstration before the end of 2022.
CMPS is a division of Cubic Corp. that provides C5ISR solutions to government clients. It is headquartered in San Diego and has offices within and outside the U.S.
Northrop Grumman offers products and solutions that support operations across all domains, from sea to space and cyber. It is headquartered in Falls Church, Virginia.
Category: Defense and Intelligence
Tags: Cubic Mission and Performance Solutions Defense and Intelligence Department of Defense gateway system Joint All-Domain Command and Control Northrop Grumman