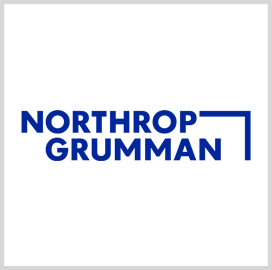 Northrop Grumman
Northrop Grumman Receives Potential $85M Mars Ascent Propulsion System Contract From NASA
Northrop Grumman Systems has secured a potential $84.5 million cost-plus, fixed-fee contract with NASA to help realize the Mars Sample Return mission.
Under the terms of the contract, Northrop Grumman will provide the propulsion systems for the Mars Ascent Vehicle, which will be critical to retrieving samples from Mars collected by the Perseverance rover. The company will also deliver supporting equipment and logistics services for the ascent vehicle.
The contract includes a 14-month base period and two option periods, NASA said.
The space agency kick-started its MSR campaign with the arrival of the Perseverance Rover on Mars on Feb. 18 following a seven-month, 300 million-mile journey from Earth. The rover's primary mission is to look for signs of ancient life on the planet and collect samples of broken rock and soil for possible return to Earth.
The MSR campaign hinges on the Perseverance rover's collection of these samples and two other vehicles.
The European Space Agency's Sample Fetch Rover will be tasked with gathering the samples that the Perseverance rover stored in a Mars lander. The samples will then be transferred to the Mars Ascent Vehicle, which will launch from the surface and deploy a special container holding the samples into Mars orbit.
According to NASA, retrieving samples will allow scientists to examine specimens using instruments that would otherwise be difficult to send to Mars. It will also give future generations the opportunity to study the samples using technologies that have not been invented yet.
Curating the samples on Earth is also expected to facilitate the testing of new theories and models as they are developed.
Category: Space
Tags: European Space Agency MAPS contract Mars Ascent Propulsion System Mars Ascent Vehicle Mars Sample Return mission NASA Northrop Grumman Systems Perseverance rover propulsion support Sample Fetch Rover space