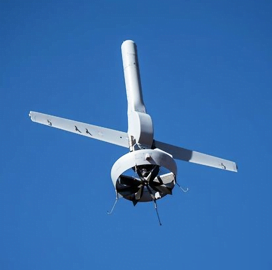 V-BAT unmanned aerial
system
Northrop Grumman-Shield AI Team Joins US Army Contest to Replace RQ-7B Shadow
The U.S. Army has awarded Northrop Grumman a contract with a seven-week base period to participate in Future Tactical Unmanned Aircraft System Increment 2, a contest to replace the RQ-7B Shadow tactical unmanned aerial system. Northrop is teaming up with Shield AI, the developer of the V-BAT UAS.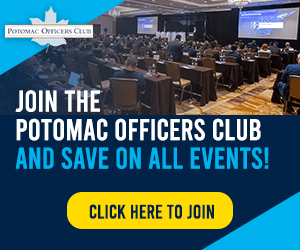 V-BAT is a reconnaissance drone designed to support U.S. Navy and U.S. Marine Corps operations. It is meant to be capable of launch and recovery by a two-soldier team in contested environments.
According to a press release, Northrop and Shield AI will work on an enhanced version of the V-BAT aircraft, which will feature a modular, open system architecture. The upgraded V-BAT will also be capable of carrying surveillance and electronic warfare payloads, Northrop said.
Other participants in the FTUAS Increment 2 competition include AeroVironment, Griffon Aerospace, Sierra Nevada Corp. and Textron Systems. The Army seeks a platform capable of point takeoff and landing, runway independence and rapid deployment.
Category: Defense and Intelligence
Tags: Defense and Intelligence Future Tactical Unmanned Aircraft System Northrop Grumman RQ-7B Shadow Shield AI US Army V-BAT