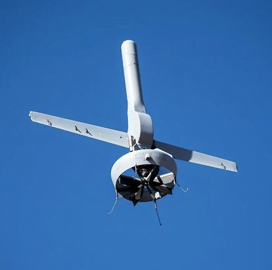 V-BAT unmanned
aerial system
Northrop, Martin UAV Demonstrate Enhanced V-BAT Capabilities for Army FTUAS Program
Northrop Grumman and Martin UAV have completed the flight test of a V-BAT unmanned aircraft system that features new capabilities.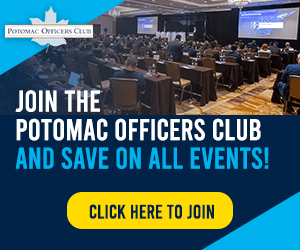 The VBAT is designed for the U.S. Army's Future Tactical Unmanned Aircraft System effort.
During the demonstration, which was held at Camp Grafton in North Dakota, the VBAT showcased its GPS-denied navigation and target designation capabilities, among others, Northrop said Wednesday.
The enhanced V-BAT provides a near-zero footprint, flexible vertical take-off and landing capability based on a platform that is currently deployed and operated by military users, according to Kenneth Todorov, sector vice president and general manager for Northrop's global sustainment and modernization.
In a statement, Todorov also noted that the V-BAT UAS addresses the Army's FTUAS mission. For the program, the Army wants to develop a "rapidly deployable, GPS-denied navigation-capable, expeditionary VTOL system" that can support persistent aerial reconnaissance, which is required by Army brigade combat teams, ranger battalions and special forces.
The recently tested system is based on Martin UAV's VBAT UAS, a compact, lightweight system that can be set up, launched and recovered by two soldiers in a confined environment, Northrop said.
V-BAT was also engineered to have sufficient capacity to carry various interchangeable payloads, such as electro-optical / infrared, synthetic aperture radars and electronic warfare payloads.
Northrop's partner in the effort, Martin UAV, is a company that was recently acquired by Shield AI.
The acquisition of Martin UAV will enable Shield AI to rapidly develop GPS-denied and autonomy capabilities for V-BAT through the future porting of Shield AI's Hivemind autonomy stack onto the V-BAT, Northrop stressed.
Category: Defense and Intelligence
Tags: acquisition Camp Grafton Defense and Intelligence electronic warfare EW expeditionary VTOL FTUAS Future Tactical Unmanned Aircraft System GPS-denied navigation Kenneth Todorov Martin UAV Northrop Grumman unmanned aircraft system US Army