UAV system upgrade
Northrop Secures USAF Contract to Update Global Hawk UAV Systems
The U.S. Air Force has awarded Northrop Grumman a contract to update the in-flight rerouting software on the RQ-4B Global Hawk unmanned aerial vehicle.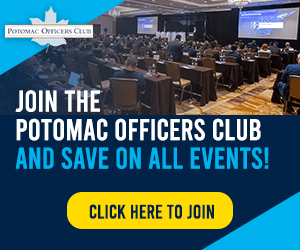 The software update is known as Dynamic Mission Operations. It is designed to improve the aircraft's ability to provide intelligence, surveillance and reconnaissance data to combatant commanders. Jane Bishop, vice president and general manager of autonomous systems at Northrop, said the upgrades will allow the RQ-4B to support the Department of Defense's Joint All-Domain Command and Control concept. She stated that the DYNAMO upgrades will give the UAV an improved ability to monitor and stop near-peer and other threats worldwide.
The DYNAMO update's in-flight rerouting aspect will allow operators to respond to natural and man-made changes to the environment during a mission. The software upgrade is slated for fielding in 2023, Northrop said.
The RQ-4B Global Hawk is designed to perform autonomous, high-altitude, long-endurance ISR missions for the U.S. Air Force and global partners. The aircraft's systems can also perform persistent communications relay and secure processing missions while keeping personnel out of harm's way. It has been in service at USAF since 2001.
The UAV has a maximum range of 12,300 nautical miles, a maximum payload capacity of 3,000 pounds, a top speed of 310 knots and an altitude ceiling of 60,000 feet.
Category: Digital Modernization
Tags: Dynamic Mission Operations DYNAMO Federal Management Consulting ISR Jane Bishop Northrop Grumman RQ-4B Global Hawk software update US Air Force