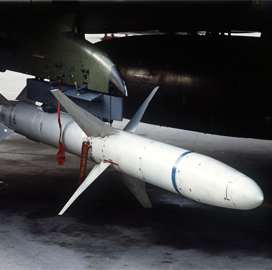 Missile development
contract
Northrop to Develop SiAW Missile Under Air Force Contract
The U.S. Air Force has awarded Northrop Grumman a contract to develop the Stand-in Attack Weapon missile system. The contract also includes competitive options for three prime contractors to validate SiAW missile capabilities.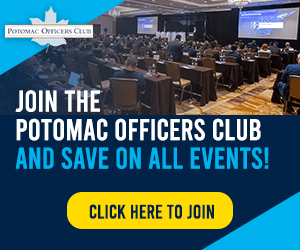 Northrop's solution for the SiAW system uses open architecture interfaces that will bridge current requirements with future upgrades, ensuring that users will be able to modify the missile to meet changing needs.
Under the first phase of the contract, Northrop will design, develop and test the initial increment of the system using a digital engineering method and model-based systems engineering. The missile is slated for launch in 2022, Northrop said Thursday.
The Air Force also intends to align the missile system's technical capabilities with the Air Combat Command's requirements and the Air Force Weapon Governance Reference Architecture.
The defense contractor's missile uses the U.S. Navy's Advanced Anti-Radiation Guided Missile Extended Range platform, which uses sensors, electronics and digital models alongside an improved rocket propulsion system and an advanced warhead. Northrop also uses engineering, production and integration solutions that ensure that the weapon will be able to support various missions and can be installed on various aircraft.
A stand-in attack weapon is an air-to-ground system that can destroy obstacles preventing warfighters from entering an area. In March 2021, the Air Force named Northrop, Boeing, L3Harris Technologies, Lockheed Martin and Raytheon Technologies as the potential providers of the SiAW platform.
Northrop Grumman offers technology and services that support the military across all domains, from sea to space and cyber. It is headquartered in Falls Church, Virginia, and has offices within and outside the U.S.
Category: Defense and Intelligence
Tags: Advanced Anti-Radiation Guided Missile Extended Range contract award Defense and Intelligence Northrop Grumman Stand-in Attack Weapon US Air Force