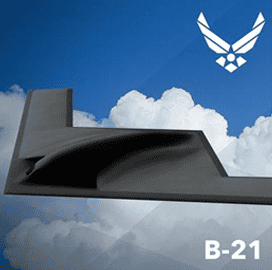 Next-generation bomber
Northrop, US Air Force Unveil Sixth-Generation Nuclear Stealth Bomber
Northrop Grumman and the U.S. Air Force have unveiled the B-21 Raider, a stealth bomber that is designed to be a visible and flexible deterrent for the military branch.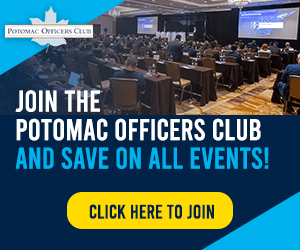 The B-21 Raider is the first sixth-generation aircraft to join the U.S. military's nuclear triad. It is capable of advanced integration of data, sensors and weapons and includes enhanced stealth, information advantage and open architecture.
The aircraft is capable of connecting to multiple systems that operate across all domains. It is also supported by a digital ecosystem throughout its lifecycle, allowing it to adapt to technological changes, Northrop said.
According to Defense Secretary and 2022 Wash100 winner Lloyd Austin III, the B-21 shows the United States' commitment to building advanced capabilities against aggression. He said the aircraft has strong, bipartisan support in Congress, which would make it easier to execute flight testing and subsequent production.
Tom Jones, corporate vice president and president of Northrop's Aeronautics Systems, said the Raider would allow the Air Force to deter any threat worldwide.
According to Northrop, the B-21 is designed as a long-range bomber that would replace the Air Force's aging fleet. It is designed to penetrate enemy air defenses and reach targets anywhere in the world.
Northrop expects to create at least 100 B-21s for the Air Force while some analysts believe the service plans to purchase at least 200 of the aircraft.
The Air Force expects the first deliveries in the mid-2020s.
Category: Defense and Intelligence
Tags: B-21 Raider Defense and Intelligence Lloyd Austin III Northrop Grumman nuclear stealth bomber sixth-generation aircraft Tom Jones US Air Force