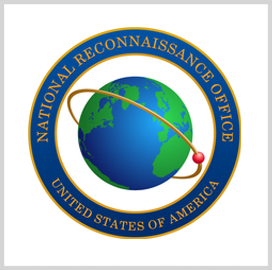 Commercial satellite
imagery
NRO Expands Commercial Satellite Imagery Subscription With Planet Federal
Planet Federal has received another extension to its existing commercial satellite imagery contract with the National Reconnaissance Office.
The company has been providing daily 3 to 5 meter resolution images to the NRO since 2019 under the terms of a multi-year subscription service contract.
The latest extension would allow NRO to use Planet Federal's imagery satellites to monitor new areas of interest. It also gives the intelligence agency easier access to the company's medium-resolution data, C4ISRNET reported.
A prior contract extension in July gave the NRO limited access to the video capabilities owned by Planet Federal.
In a statement, Robbie Schingler, co-founder and chief strategy officer at Planet, emphasized the importance of having diverse data sources, including commercial satellite imagery, to augment government systems.
Planet's history of providing imagery to the intelligence community dates back to 2016 when it received a multi-year contract with the National Geospatial-Intelligence Agency. The NGA eventually transitioned the contract to the NRO in line with a transfer of authority for acquiring commercial satellite imagery.
The NRO wants to further leverage commercial satellite imagery for a new program called the Electro-Optical Commercial Layer. In its request for proposals, the agency said it plans on establishing a new model involving multiple domestic satellite imagery suppliers to replace the current single-vendor model with Maxar Technologies.
Category: Defense and Intelligence
Tags: C4ISRNET Commercial Satellite Imagery contract extension Defense and Intelligence National Reconnaissance Office NRO Planet Federal Robbie Schingler