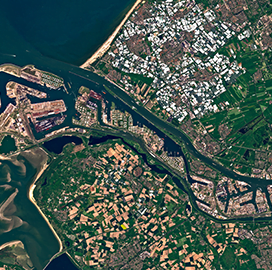 Satellite imagery
NRO Solicits Hyperspectral Imaging Capability From Private Sector
The National Reconnaissance Office has issued a request for proposals for off-the-shelf solutions to support studies on implementing hyperspectral imaging, a method for determining an object or surface area's material composition. The solicitation is part of an ongoing agency initiative to enlist the private sector's services for space technologies. An NRO representative said a contract award is expected in early 2023, Federal Times reported.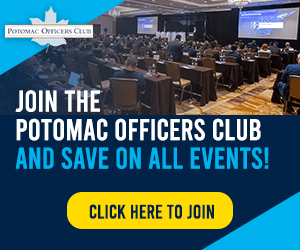 As part of the agency's Strategic Commercial Enhancement program, six companies, including Spire Global and HawkEye 360, were recently awarded study contracts for radio frequency remote sensing under a broad agency announcement. According to a press release, the SCE BAA Framework is intended to streamline how emerging technologies provided by the private sector are evaluated and implemented.
Chris Scolese, director of the NRO, has called for commercial support for artificial intelligence and machine learning upgrades to the agency's spy satellite network. Speaking at an industry event Tuesday, he emphasized how automation could enhance organizational efficiency and accelerate intelligence delivery.
In September, the agency worked with United Launch Alliance to launch a spy satellite into orbit. The exact purpose of the NROL-91 mission is confidential, with its description stating that it is intended to collect intelligence data for the Department of Defense, the intelligence community and policymakers.
Category: Defense and Intelligence
Tags: Chris Scolese Defense and Intelligence Federal Times hyperspectral imaging National Reconnaissance Office request for proposals Strategic Commercial Enhancement