Declassified information
NSA Cybersecurity Director Calls for Better Information Sharing Between Industry, Intelligence Community
Rob Joyce, the National Security Agency's cybersecurity director, has stressed that protecting against cyberattacks from China and other adversaries will require the intelligence community to forge stronger information sharing partnerships with commercial firms. Speaking at a Center for Strategic and International Studies event on April 11, he called on agencies to continue accelerating sensitive data collection and transmission so that industry can more effectively operationalize it to tackle specific threats.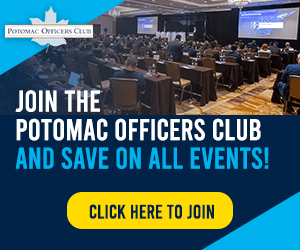 According to Joyce, a previous Wash100 awardee, public-private partnerships could bring advantages such as different perspectives, faster security responses and increased threat knowledge.
He noted that there needs to be a shared environment where defense contractors, technology firms and cloud service providers can access declassified information. He pointed to the NSA's Cybersecurity Collaboration Center as a successful model for delivering "sanitized" data to private companies, Nextgov reported Wednesday.
In a review of its 2022 cybersecurity mission, NSA shared that more than 300 private-sector partnerships were established by the Cybersecurity Collaboration Center. Joyce said in a podcast interview that declassifying intelligence on cyberattacks has allowed the agency to notify businesses of risks.
Category: Cybersecurity
Tags: cybersecurity Cybersecurity Collaboration Center declassified information National Security Agency Nextgov Rob Joyce