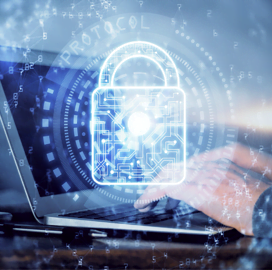 Cyber skills
NSA Hosts Three-Day Virtual Cyber Exercise
The National Security Agency is hosting a virtual three-day competition to test the cyber skills of U.S. service academy cadets, senior military college students and NSA interns.
During the course of the NSA Cyber Exercise, participants will be given modules that will test their knowledge in areas such as forensics, policy, cryptography and reverse engineering. Participating teams will also be pitted against each other in "a scenario-based continuous live-fire computer network attack-and-defend" combat exercise, Breaking Defense reported Thursday.
In a recent interview, Diane Janosek, commandant of NSA's National Cryptologic School, described the NCX as a premier cyber exercise that builds the next generation of cyber warriors and defenders.
Janosek told Breaking Defense that the cyber competition showcases cybersecurity skills needed in an ever-evolving cyber landscape. It also demonstrates teamwork, planning, communication and decision-making, she said.
NSA tapped Parsons to help create the modules for the competition. The tech company was also tasked with scoring the participants' performance throughout the competition.
Over 200 students from 13 institutions, including the U.S. Military Academy, U.S. Naval Academy, U.S. Coast Guard Academy, U.S. Merchant Marine Academy, Norwich University, Texas A&M University, The Citadel, Virginia Military Institute, Virginia Tech, and University of North Georgia, are vying for the NCX trophy.
The last NCX was held two years ago. The Air Force Academy emerged as the winners of the 2019 competition, which featured modules in forensics, policy data analysis, software development and live fire. The Naval Academy clinched the NCX trophy in 2018.
Category: Cybersecurity
Tags: Breaking Defense cybersecurity Diane Janosek National Security Agency NCX NSA Cyber Exercise