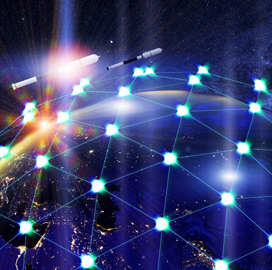 Space-based tracking
Numerica to Support L3Harris T1TL Work Through Sensor Fusion Delivery
L3Harris Technologies has selected Numerica to deliver space-based sensor data fusion and support for the Space Development Agency's Tranche 1 Tracking Layer program.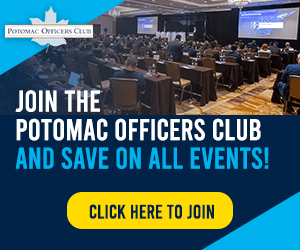 Numerica will optimize its distributed sensor fusion and target tracking technology to fit with the L3Harris T1TL constellation. The Numerica solution was developed to support various air and missile defense applications and deliver precise targeting information to Department of Defense customers.
The solution could help SDA meet its vision of a proliferated and resilient sensor constellation, Numerica said Tuesday.
L3Harris secured a spot on SDA's potential $700 million T1TL contract in July 2022. Under the contract, the company was tasked to build a 14-satellite constellation that houses Ka-band communications payloads, optical communications terminals, infrared mission payloads and other technologies that enable tracking of conventional and fast-moving threats.
The selection builds on several advancements for the T1TL.
In May, Raytheon Technologies, now called RTX, selected CesiumAstro to provide Ka-band, multi-beam communications systems to seven T1TL spacecraft. CesiumAstro will deliver its Vireo active electronically scanned array radio frequency communication payload to support defense applications.
In April, Northrop Grumman said it will start manufacturing T1TL satellites sometime in 2023 after clearing a critical design review. Northrop will deliver 42 spacecraft enabling secure, high-volume data transmission.
Category: Space
Tags: L3Harris Technologies Numerica sensor fusion technologies space Space Development Agency Tranche 1 Tracking Layer