Nuclear cybersecurity
Oasis Technology & Engineering Secures Potential $92M NRC Cybersecurity Support Contract
The Nuclear Regulatory Commission has awarded Oasis Technology & Engineering a potential five-year, $91.5 million contract for cybersecurity support services.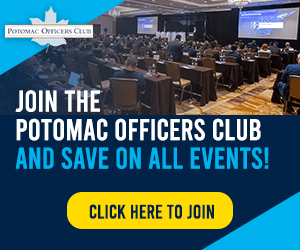 Under the Cybersecurity Program Support Services blanket purchase agreement, Oasis will provide program management, cybersecurity special projects, Federal Information Security Management Act compliance, cybersecurity situational awareness and role-based training and training awareness support. Work will ensure that NRC will maintain robust cybersecurity and privacy programs, Oasis said.
The award builds on a 17-year relationship between the NRC and Oasis. The latest contract will allow Oasis to continue supporting the agency's mission to license and regulate the civilian use of radioactive materials. Greg Esses, the president of the cyber division at Oasis, said the company's cybersecurity subject matter experts ensure that NRC would achieve its goals.
Cyber threats pose significant risks for the nuclear sector because a compromise can allow hackers to control a nuclear power plant or cause a spoofed nuclear missile attack. According to the Nuclear Threat Initiative, while cyber threats to the nuclear sector are significant, the technical capacity to address the vulnerability is limited, even in countries with advanced nuclear research programs.
NTI noted that even the International Atomic Energy Agency does not have the necessary resources to combat cyber threats, which extends to the command, control and communications for weapons. U.S. officials also stated that they are not confident in the nuclear sector's resilience to hacks and compromises.
The NRC was created in 1974 to oversee the safe use of radioactive materials. It is responsible for nuclear-related policymaking, radiation protection, nuclear safety, nuclear counterfeit and fraud interception and enforcement.
Oasis, a company with experience in supporting the aviation, space and defense sectors, offers systems engineering, IT and cybersecurity, professional services and specialized engineering services to federal government clients.
Category: Cybersecurity
Tags: contract award cybersecurity Cybersecurity Program Support Services Greg Esses nuclear infrastructure security Nuclear Regulatory Commission Nuclear Threat Initiative Oasis Technology & Engineering