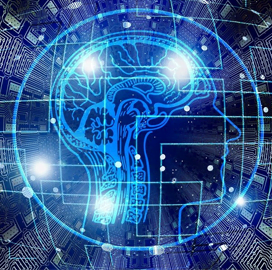 Artificial intelligence
OMNIQ to Provide AI-Based Machine Vision Solution for Homeland Security Project
OMNIQ has been selected to provide an artificial intelligence-enabled machine vision safety solution to a top defense authority, which the company has not named.
Called Q Shield, the solution will be used in a homeland security project outside the United States focused on preventing terror attacks, OMNIQ said Tuesday.
"Our selection, based on unique – proven features, is likely the strongest and most important vote of confidence in the performance of our highly sophisticated solution, that we have ever received," said OMNIQ CEO Shai Lustgarten.
OMNIQ said the defense authority will deploy hundreds of Q Shield sensors and software units equipped with computers designed for real-time performance.
Q Shield can be deployed as a cloud-based or on-premise solution for homeland security, safe city and safe campus applications, OMNIQ said.
The company said it has deployed more than 17,000 cameras for superior performance and accurate identification of persons and objects.
Lustgarten said the technology has been used in many sensitive regions worldwide and has been instrumental in crime and terror prevention efforts.
He said Q Shield provides intelligence and homeland security organizations with critical notifications based on sophisticated AI and machine learning technology.
OMNIQ is an information technology company headquartered in Salt Lake City, Utah. The company specializes in providing computerized and machine vision image processing solutions for data collection, surveillance and supply chain management, among other applications.
OMNIQ's offerings have been used by government agencies and companies in manufacturing, retail, distribution, food and beverage, transportation and logistics, health care, oil, gas and chemicals, according to its LinkedIn profile.
Category: Digital Modernization
Tags: AI artificial intelligence digital modernization information technology LinkedIn machine learning machine vision OMNIQ Q Shield Shai Lustgarten