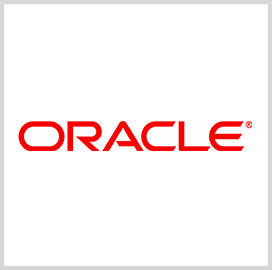 Oracle
Oracle Improves Self-Driving Cloud Data Warehouse
The Oracle Autonomous Data Warehouse has received enhancements that go beyond other cloud offerings.
Cloud data warehousing currently involves a complex ecosystem of products, tools and tasks that need broad technical expertise, a huge amount of time and money to perform data loading, data transformation and cleansing, machine learning and business modeling.
The improved data warehouse now provides data analysts, citizen data scientists and other business users with an "intuitive point-and-click, drag-and-drop experience," Oracle said Tuesday.
The next-generation Oracle Autonomous Data Warehouse will allow organizations of any size to get "more value from their data, achieve faster results and improve productivity while lowering costs with zero administration," the company noted.
The latest release has new built-in data tools, giving business analysts a self-service environment that supports data loading and team collaboration.
The data warehouse also includes Oracle machine learning for Python and AutoML UI. The AutoML UI delivers a no-code user interface for automated ML, which results in increased data scientist productivity, and improved model quality. The AutoML UI feature can also allow non-experts to take advantage of ML by automating time-intensive steps when developing ML models.
Another improvement is the addition of the Graph Studio UI. According to Oracle, the interface builds on the data warehouse's property graph capabilities to make it easier for beginners to work on graph analytics. Graph Studio features automated creation of graph models, notebooks and pre-built workflows for different applications, among others.
The Oracle Autonomous Data Warehouse is the only fully self-driving cloud data warehouse available in the market, Andrew Mendelsohn, executive vice president for database server technologies, said in a statement.
Business analysts using the improved platform are equipped with the capabilities to become citizen data scientists, data engineers and developers, Mendelsohn added.
Category: Digital Modernization
Tags: Andrew Mendelsohn AutoML UI autonomous data warehouse cloud cloud data warehousing data cleansing data transformation digital modernization Graph Studio UI machine learning ML Oracle Python