Prasanna Balaprakash
Director, AI Initiative
ORNL
ORNL Names Prasanna Balaprakash as AI Initiative Director
Oak Ridge National Laboratory has selected Prasanna Balaprakash as the next director of its Artificial Intelligence Initiative aimed at providing researchers with sufficient AI and data capabilities to develop solutions to complex scientific problems related to economic and national security.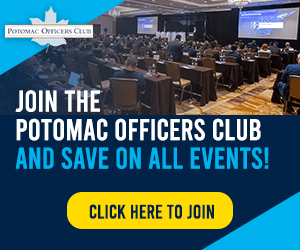 Before joining ORNL, Balaprakash spent over 12 years at Argonne National Laboratory where he served as a computer scientist and post-doctoral researcher. His responsibilities included leading a research group focused on foundational, applied and scalable scientific artificial intelligence and machine learning, ORNL said.
He succeeded David Womble, who became the AI Initiative's first director in 2017. According to Balaprakash, he envisions a future where AI, ML and high-performance computing enable breakthroughs that advance the frontiers of science, engineering and national security. As the AI Initiative director, he seeks to deliver solutions in computer and computational science, neutron science, materials science, biology and health science, nuclear engineering, isotopes, manufacturing, energy, and climate science.
Doug Kothe, ORNL's associate laboratory director for computing and computational science, has expressed confidence in Balaprakash's vision, noting that he has performed well in employing ORNL's expertise and facilities to improve AI for science.
Balaprakash is a recipient of the Department of Energy 2018 Early Career Award. According to his LinkedIn profile, he received his bachelor's degree in computer science and engineering from Vinayaka Mission's Research Foundation and his master's degree in computer science from Otto-von-Guericke University Magdeburg. He also studied at Universite libre de Bruxelles where he earned his master's degree in computation intelligence and swarm intelligence and his doctorate degree in engineering sciences, computational intelligence and stochastic combinatorial optimization.
Category: Federal Civilian
Tags: AI Initiative Department of Energy federal civilian Oak Ridge National Laboratory Prasanna Balaprakash