Gina Raimondo,
Secretary,
Department of Commerce
Commerce Secretary: Industry Interest Mounts on Semiconductor Technology Center's Support Incentives
Department of Commerce Secretary Gina Raimondo told a Senate committee hearing on Wednesday that over 500 companies from 42 states have sent to the department statements of interest on potential incentives for industry support on the National Semiconductor Technology Center.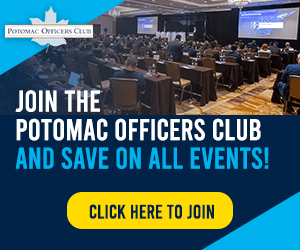 The NSTC is a public-private consortium announced in April by the Commerce Department as a key element of the CHIPS Act's research and development program. According to Raimondo, the center, which already has Congressional appropriation for its establishment, is expected to be launched in the fall, FedScoop reported.
The National Institute of Standards Technology's paper defining the NSTC's vision outlined three goals for the center, namely, advancing U.S. semiconductor leadership, streamlining the process from design to commercialization and growing semiconductor talent.
Raimondo also noted in the Senate hearing the NIST's efforts to develop emerging technologies, such as artificial intelligence, while setting guardrails at the same time.
She cited as an example the institute's Artificial Intelligence Risk Management Framework providing AI development and use guideposts for organizations' voluntary use.
Another research and development funding opportunity from the agency is expected in the months ahead, after it opened support applications for small-scale semiconductor projects in early October, Raimondo added.
Category: Federal Civilian
Tags: Department of Commerce federal civilian FedScoop Gina Raimondo National Semiconductor Technology Center semiconductor