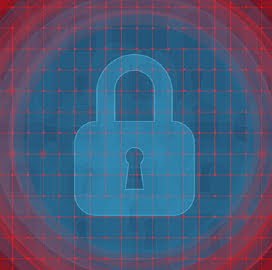 Threat detection
Panzura Launches New Threat Detection Feature on Varonis Platform
Cloud storage company Panzura has announced the general availability of CloudFS 8 Defend, a new product designed to provide visibility and threat detection capabilities.
CloudFS8 Defend can be integrated with the Varonis data cybersecurity platform for on-premise and cloud storage systems, Panzura said Thursday.
According to the company, CloudFS 8 Defend provides users with a series of intuitive performance-based alerts presented on a notification dashboard. The alerts can help information technology teams diagnose problems and determine solutions, Panzura added.
CloudFS 8 Defend provides alerts regarding security, virtual machine performance and cloud storage connectivity, among others. Panzura said the feature can serve as the first line of defense and visibility for file performance and file storage problems.
The Varonis platform uses automation and zero-trust measures to help organizations worldwide address concerns regarding, privacy, compliance and nation-state cyber threats, Panzura said.
David Gibson, chief marketing officer at Panzura, said users of Varonis may now also turn on CloudFS 8 Defend to rapidly lock down open access during cyberattacks. Gibson said cybersecurity has become more critical after a year of accelerated digital transformation.
Ken Clipperton, an analyst at DCIG, said the new Cloud FS feature is a smart countermeasure against ransomware attacks, which he said are an inevitability for most organizations.
Ransomware is a type of malware attack that threatens to publish the victim's data or to block access to it unless a ransom is paid.
Panzura is a California-based company that serves clients in the sectors for sports, health care, financial services, media, engineering and construction.
Category: Digital Modernization
Tags: cloud storage CloudFS 8 Defend cybersecurity David Gibson digital modernization Ken Clipperton Panzura ransomware threat detection Varonis visibility zero trust