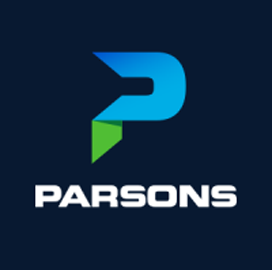 Parsons Corporation
Parsons Receives NGA Task Order for Insider Threat Security Program
The National Geospatial-Intelligence Agency has awarded Parsons Corporation a new task order under the MOJAVE Functional Area 2 indefinite-delivery / indefinite-quantity contract.
Under the task order, Parsons will provide engineering and security services that will help the NGA defend the country from insider threats.
The Centerville, Virginia-headquartered company will perform the contract work over a six-month base period. The contract comes with two option years.
The MOJAVE FA2 contract helps the NGA execute its mission by providing various security operations support such as clinical psychology, polygraph support, security specialist support, insider threat analysis and counterintelligence support, Parsons said.
The company will use its knowledge, insight and Scaled Agile Framework approach, as well as deliver innovative solutions to mitigate the threats faced by the nation, according to Laurie Ternes, the senior vice president of Parson's threat intelligence directorate.
The technology provider has been supporting the NGA's insider threat security program since 2012. Parsons is helping the agency implement large-scale analytics that automate the review of big data.
The technology and analytic solutions developed by Parsons are designed to drive efficiencies, enabling the NGA to increase the amount of data that can be reviewed while reducing the time it takes to detect patterns of activity that indicate insider threats.
The recent order marks the seventh task order that Parsons has received under the MOJAVE FA2 contract. In total, the task orders amount to more than $200 million.
Category: Defense and Intelligence
Tags: big data contract award counterintelligence Defense and Intelligence IDIQ insider threat analysis insider threat security Laurie Ternes MOJAVE FA2 contract National Geospatial-Intelligence Agency NGA Parsons security and engineering security operations support task order