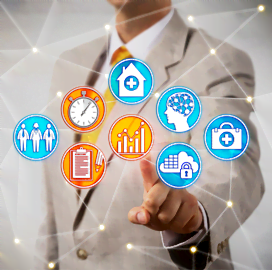 EHR system deployment
Pentagon Adds More MHS GENESIS Users Following Texas Rollout
The Department of Defense has transferred medical users across Texas to the MHS GENESIS electronic health record system.
Leidos, the contractor for MHS GENESIS, said the Pentagon has transferred over 19,000 clinicians to the new EHR system. U.S. Air Force Brig. Gen. Jeannine Ryder, commander of the 59th Medical Wing, shared in a press release that the rollout of MHS GENESIS in Texas is the largest implementation wave within the Military Health System.
The EHR system is being rolled out by the Leidos Partnership for Defense Health, which includes Cerner and other contractors. MHS GENESIS is designed to eventually be interoperable with the Department of Veterans Affairs health system to allow servicemen to transition between health care systems seamlessly, FedScoop reported.
Leidos spokesperson Brandon VerVelde said the latest iteration of the system had to be configured with new capabilities from the trauma center and burn care units. According to VerVelde, the new capabilities were added to address evolving needs, but the deployment strategy remains the same overall.
In early 2021, MHS GENESIS became available to 10,000 clinicians in 12 states.
The EHR system provides a secure platform for beneficiaries to manage their health information. It would also serve as a single health record for service members, veterans and their families.
Category: Digital Modernization
Tags: Cerner Department of Defense digital modernization electronic health record system FedScoop Jeannine Ryder Leidos Leidos Partnership for Defense Health MHS Genesis