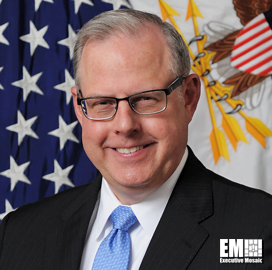 John Sherman
CIO
Department of Defense
Pentagon CIO Says Electronic Warfare Capabilities Must Shift Towards Global Conflict
The Department of Defense's chief information officer wants the United States to revive its electronic warfare capabilities and transition them from small-scale combat to global threats.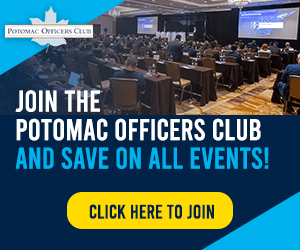 Speaking before the House Armed Services Cyber, Information Technology and Innovation subcommittee on Thursday, 2023 Wash100 winner John Sherman said his office will continue to monitor the United States' EW capabilities as some agencies undergo a resurgence to keep adversaries on their heels. Citing the Russia-Ukraine war, Sherman stated that the future of global conflicts would likely involve attacks on the cyber domain and other EW techniques like jamming, spoofing and hacking.
The Pentagon CIO also noted that EW funding has been sufficient, Defense News reported.
The U.S. military has been improving its EW capabilities in recent years. In October, the U.S. Marine Corps awarded Pacific Defense a contract to supply SX-3000 systems in support of its Marine Air-Ground Task Force Electronic Warfare Ground Family of Systems, which is designed to counter explosives and unmanned aerial surveillance threats using electromagnetic technology.
In August, the U.S. Army tasked Lockheed Martin and General Dynamics Mission Systems to develop designs for the Terrestrial Layer Systems-Echelon Above Brigade electronic warfare platform, which would enable enhanced situational awareness for soldiers.
Category: Defense and Intelligence
Tags: Defense and Intelligence Defense News Department of Defense electromagnetic spectrum electronic warfare global threat defense John Sherman