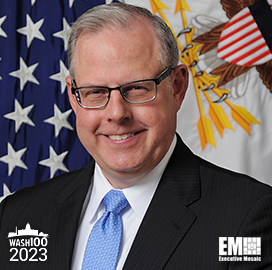 John Sherman
Chief Information Officer
Department of Defense
Pentagon CIO: Top Secret Cloud Capabilities Critical for Warfighters
Department of Defense Chief Information Officer John Sherman, a 2023 Wash100 awardee, wants to fast-track the provision of top-secret cloud capabilities to warfighters as the tools are critical for ground forces operating on the battlefield.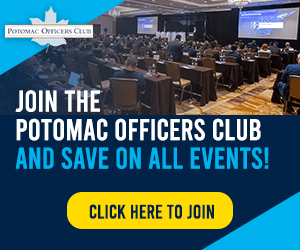 Sherman said on Thursday at DefenseScoop's DefenseTalks that the Pentagon never had the enterprise cloud capability arising from the $9 billion Joint Warfighting Cloud Capability awarded in December 2022 to Google, Oracle, Amazon Web Services and Microsoft, DefenseScoop reported.
Sherman stressed the urgency of providing warfighters with data-sharing capabilities and connectivity considering the conflict with China and given the department's digital modernization strategy and the Joint All-Domain Command and Control initiative.
The JWCC vendors will each compete for task orders, several of which have already been awarded, with three dozen more in the pipeline.
Breaking Defense reported that Defense Information Systems Agency Director Lt. Gen. Robert Skinner informed the Senate Armed Services Subcommittee on Cybersecurity in March that each of the vendors received equal task orders with each task order amounting to $3.8 million.
Skinner said the initial contract will allow the JWCC Program Management Office to test cloud service offerings in a sandbox environment.
Category: Digital Modernization
Tags: cloud DefenseScoop Department of Defense Digital Modernizatione John Sherman Joint Warfighting Cloud Capability