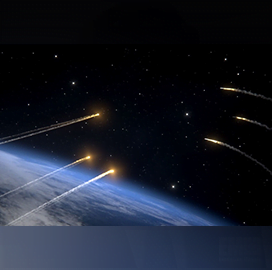 Hypesonic tracking
Pentagon Expected to Decide on HBTSS Development, Fielding in 2023
The Department of Defense is expected to decide on whether to develop and field new low-Earth orbit, space-based sensors that can track hypersonic systems.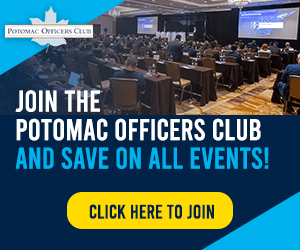 Vice Adm. Jon Hill, the director of the Missile Defense Agency, told reporters that the decision to proceed with the Hypersonic and Ballistic Tracking Space Sensor project will be made with the U.S. Space Force and the Space Development Agency. He believes that the agency will have the data it needs to make a decision in the summer of 2023.
HBTSS is a set of medium field-of-view satellites that are designed to track missiles. It will work with a wide field-of-view system being developed by the SDA to detect and consistently track hypersonics, Breaking Defense reported Tuesday.
The Pentagon plans to use the current Space-Based Infrared System, the Defense Support Satellites and the anticipated Next-Generation Overhead Persistent Infrared System to detect infrared plumes from missile launches. HBTSS will then detect and track missiles in their high-speed glide phase and send targeting coordinates to various missile countermeasure systems.
According to Hill, the MDA requested $89 million in the fiscal year 2023 budget to launch two prototypes. He noted that the MDA and defense contractors L3Harris Technologies and Northrop Grumman have been conducting ground tests for the HBTSS since 2021.
The prototypes are on track to launch in the second quarter of fiscal 2023.
Category: Space
Tags: Breaking Defense Department of Defense Hypersonic and Ballistic Tracking Space Sensor hypersonic missile tracking Jon Hill Missile Defense Agency space Space Development Agency US Space Force