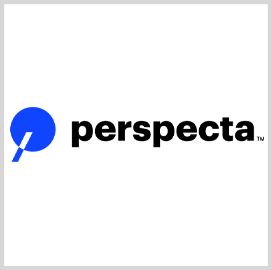 Perspecta
Perspecta Lands $201M Deal to Support DISA's GCDS II Program
Perspecta has been awarded a $201.5 million deal to support the Defense Information Systems Agency's Global Content Delivery Services II program.
The company said it will provide technical services under the single-award, indefinite-delivery/indefinite-quantity and firm-fixed-price agreement. The deal has a three-year base period of performance and three one-year options, Perspecta said Thursday.
Jeff Bohling, senior vice president and general manager of Perspecta's defense group, said the company will enable modernization and enhance user experiences at DISA to maintain the Department of Defense's information superiority.
According to Bohling, the follow-on agreement highlights Perspecta's success as a prime contractor on the GCDS I program.
The company said it expanded the Defense Information Systems Network as part of the previous agreement. The DOD uses DISN as its enterprise telecommunications network for data, video and voice services.
Under the terms of the new deal, Perspecta will continue managing content-related services used by the military services, combatant commands and defense agencies.
Perspecta said it will provide services such as web application availability, secure content delivery, streaming, network storage and single sign-on capability.
In the June 2020 GDCS II request for proposals, DISA said it sought to shift its web traffic delivery from platform-centric applications to "platform-independent, web-enabled, net-centric services that require the support of a ubiquitous network environment."
GCDS II's objective is to obtain reliable and cost-effective on-demand content delivery services for DISA and DISA-approved locations inside and outside the continental United States, the RFP read.
Perspecta is a Virginia-based defense contractor that has offerings in mission services, digital transformation and enterprise operations.
Category: Defense and Intelligence
Tags: Defense and Intelligence defense contractor Defense Information Systems Network DISA DISN GCDS II Global Content Delivery Services II IDIQ Jeff Bohling managed services Perspecta technical services telecommunications