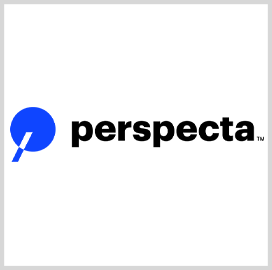 Perspecta
Perspecta Wins Contract to Modernize Defense Manpower Data Center System
The Department of Defense has tapped government services provider Perspecta to continue supporting the Defense Manpower Data Center.
Under a potential five-year, $38 million contract, Perspecta will modernize the DMDC's Synchronized Predeployment and Operational Tracker – Enterprise Suite.
The center operates under the Office of the Secretary of Defense and is tasked with collating personnel manpower, training, financial and other data for the Department of Defense.
Work under the deal will allow the DMDC to monitor threats in environments with deployed contractors as well as inform decision-makers in the Pentagon about the status of humanitarian and peacekeeping mission-related personnel, training and security, Perspecta said.
Under the contract, the company will provide cloud migration, software development, quality assurance, 24/7 help desk support and training.
The SPOT system is used by the Department of Defense and other federal agencies to track contracts and contractors for contingency, humanitarian and peacekeeping programs. Available over classified and unclassified networks, the system allows access to the contact numbers, individual contractor identities and movement data stored in SPOT wherever there is connectivity, according to the Office of the Undersecretary of Defense for Acquisition and Sustainment.
Perspecta won the contract after DOD evaluated bids from five other contractors.
Over the last two years, the Chantilly, Virginia-headquartered company, received "excellent ratings" from the DMDC in the Contractor Performance Assessment Reporting System.
Category: Defense and Intelligence
Tags: cloud migration contract award contractor management Defense and Intelligence Defense Manpower Data Center Department of Defense DMDC DoD humanitarian OUSD peacekeeping missions Pentagon personnel Perspecta security software development SPOT-ES Synchronized Predeployment and Operational Tracker - Enterprise Suite training