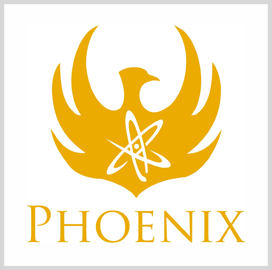 Phoenix
Phoenix Receives DOE Funding for Fusion Energy Tech Development
Phoenix has received a $2.5 million project grant from the Department of Energy to develop plasma window technology that could boost the performance of its neutron generators.
The project, titled "Ultra High Flux DT Neutron Source for Accelerated Testing of Fusion Materials and Subsystems to Reactor-Relevant DPA Levels," will focus on applying the plasma window to strengthen Phoenix's neutron generators by more than 100 times.
The performance increase is expected to accelerate the testing of emerging fusion reactor materials and subsystems, which would then facilitate the development of zero-carbon fusion reactors that produce net positive electricity, Phoenix said Tuesday.
By the end of the project, the plasma window should be ready for integration with Phoenix's commercial steady-state gas-target neutron generator.
The combination is envisioned to enable a cost-effective neutron source representative of the environment that fusion power-plant materials are subjected to during operation.
The integrated solution will be evaluated in a laboratory demonstration scheduled for late 2022.
Phoenix will be supported by the University of Wisconsin, the Massachusetts Institute of Technology and the Brookhaven National Laboratory on the project.
Ross Radel, chief executive officer of Phoenix, welcomed the opportunity to accelerate the development of clean energy sources. According to Radel, the project will advance Phoenix's position in the fusion energy community.
The project is one of 14 efforts under the DOE's Galvanizing Advances in Market-aligned fusion for an Overabundance of Watts program.
The DOE has invested $29 million in the GAMOW program in an attempt to close multiple fusion-specific technological gaps. Other projects focus on developing high-temperature superconductors for use in commercial fusion systems and creating engineered composite membranes for efficient tritium extraction.
Category: Federal Civilian
Tags: Department of Energy DoE federal civilian fusion energy technology GAMOW program neutron generator Phoenix plasma window Ross Radel