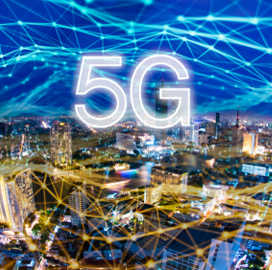 5G technology
Polte to Install 5G-Based Location Trackers at DOD Prototype Smart Warehouse
Polte has been awarded a subcontract to help Deloitte develop a 5G-enabled smart warehouse prototype for the Department of Defense.
Under the terms of the subcontract, Polte will install its internet of things location technology at Naval Supply Systems Command Naval Base Coronado. The tool, called 5G Massive IoT, was designed to provide accurate indoor and outdoor cellular positioning, Polte said Tuesday.
Kelly Marchese, a principal at Deloitte, said legacy warehouse systems are hindered by issues such as the inefficient use of time, lack of inventory visibility and cyber vulnerabilities.
Polte said its real-time location intelligence technology will allow servicemen to increase the efficiency of their assets and respond more quickly to changes in their environment.
The inclusion of 5G technology allows the patented offering to provide enhanced location accuracy for customers across campuses, warehouses and manufacturing zones, the company said.
Polte added that its technology enables uninterrupted visibility over assets in transit, a capability that the company said is absent in beacon-based indoor tracking technologies.
Deloitte began work on the 5G smart warehouse prototype in February and is expected to complete it by 2024. The first phase of the project involves roadmap assessment, experiment plan development and security reviews.
Polte said it was chosen as the subcontractor among other providers of technologies for improving the efficiency and safety of material and supply handling, management, storage and distribution.
Headquartered in Addison, Texas, Polte is a telecommunications company that touts its specialty in "cloud location over cellular" technology. The company said it uses 4G and 5G technologies to support customers from the logistics and manufacturing sectors.
Category: Defense and Intelligence
Tags: 5G 5G Massive IoT Defense and Intelligence Deloitte Kelly Marchese location intelligence Naval Base Colorado Naval Supply Systems Command Polte prototype subcontract telecommunications warehouse