Randy Kee
Arctic security adviser
Department of Defense
Pentagon Names Randy Kee as Arctic Security Senior Adviser
Retired Air Force Maj. Gen Randy Kee has been appointed as the Department of Defense's senior adviser for security in the Arctic. He will be responsible for establishing the Ted Stevens Center for Arctic Security Studies, an organization that will focus on operations in the Arctic region.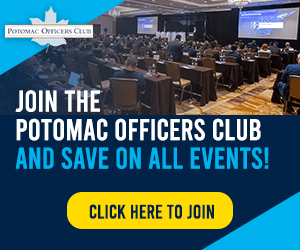 The former Air Force officer is also the executive director of the Arctic Domain Awareness Center at the University of Alaska. He also contributed to the U.S. Arctic Strategy and supported other elements related to Arctic crisis response activities.
His appointment comes as the U.S. boosts its presence in the region. A handful of countries have been seeking opportunities in the Arctic as the ice in the area start to thaw due to global warming. The increasing international presence in the north is creating security concerns for the U.S. and its allies, Stars and Stripes reported.
One of the countries that have shown interest in the Arctic is Russia. It has increased its military presence in the region as it seeks to exploit resources. Moscow created a new command and continues to grow its military forces and infrastructure along its coast. China also wants to establish regional shipping routes with northern Europe. Beijing has not established a permanent military presence in the Arctic. The information on Russia and China came from a 2019 Congress report from the Pentagon.
U.S. military branches have been revising their Arctic strategies to adapt to changing situations. The Navy, for instance, launched a new strategy to compete for Arctic resources. The effort involves the Navy, Marine Corps and Coast Guard. The U.S. Army is also planning several efforts to train for extreme cold and multi-domain operations in the region.
Category: Defense and Intelligence
Tags: Arctic Arctic Domain Awareness Center China Defense and Intelligence Defense Department geopolitical tensions Randy Kee Russia senior adviser Stars and Stripes Ted Stevens Center for Arctic Security Studies University of Alaska US Army US Navy