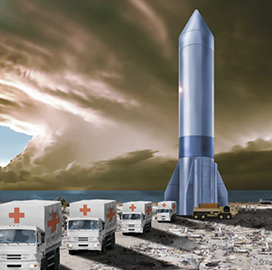 Mission planning software
development
Raytheon BBN Secures Air Force Contract to Develop Cargo Mission Planning Software
The U.S. Air Force has awarded Raytheon BBN a four-year, $8.7 million contract for a rocket cargo mission planning and command and control system. The Raytheon Intelligence and Space subsidiary will be responsible for workflow development, interface design and the formation of a public-private coordination strategy.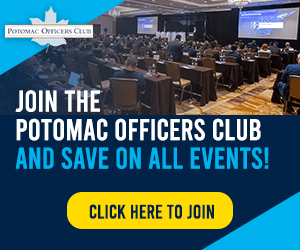 According to principal investigator Beth DePass, the software product is meant to facilitate the planning and launch of rocket cargo missions "within hours." She noted the need to address considerations such as weather conditions and launch approvals, SpaceNews reported.
The Air Force Research Laboratory administers Rocket Cargo, an Air Force Vanguard program aimed at utilizing commercial-made, reusable vehicles to transport various Department of Defense materials and payloads worldwide. Components of the U.S. Space Force and the U.S. Transportation Command are backing the initiative, with the latter looking to use such a capability to deliver humanitarian aid and the necessary equipment to resume halted operations.
TRANSCOM and Rocket Lab USA entered into a cooperative research and development agreement in September 2022 to study the potential of three spacecraft models for payload delivery under the Rocket Cargo program.
In January 2022, SpaceX secured a five-year, $102 million Air Force contract to enable the AFRL to assess potential orbital launcher and booster landing technology. As part of Rocket Cargo, the company is tasked with designing cargo bays capable of rapid loading and compatible with USTRANSCOM containers as well as demonstrating transportation and landing capabilities.
Category: Space
Tags: mission planning software Raytheon BBN Raytheon Intelligence and Space Rocket Cargo space SpaceNews US Air Force