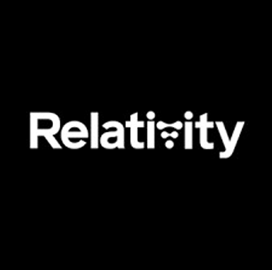 Relativity Space
Relativity Space Receives Orbital Launch Contract From Defense Innovation Unit
The Defense Innovation Unit has awarded Relativity Space an orbital launch contract for the company's 3D-printed launch vehicle called Terran 1.
The contract award is a Space and Missile Systems Center Launch Enterprise follow-up effort to the Department of Defense's Space Test Program Rapid Agile Launch Initiative.
The initiative sought to identify commercial solutions for low-cost, responsive access to space using systems that can launch payloads weighing about 992 lbs to 2,645.55 lbs into low-Earth orbit.
The Terran 1 launch vehicle was designed to meet the requirements of the Defense Department for disruptive launch solutions, Relativity Space said.
The company noted in a March 15 statement that its efforts in revolutionizing the processes and approach in designing, building and launching rockets are in line with the DIU's mission.
The DIU is tasked with advancing the use of state-of-the-art commercial technology with the aim of strengthening the country's national security. Part of the DOD unit's work is to provide innovative businesses in the U.S. with the opportunity to solve problems that significantly affect national security.
The recent award for Terran 1 marks the first orbital launch contract received by Relativity Space from the Pentagon.
The agreement with the DIU represents the ninth announced launch customer for the company and the third announced government customer.
Prior to the Terran 1 contract, Relativity Space received the Venture Class Launch Services Demonstration 2 contract from NASA.
The aerospace manufacturing company, headquartered in Los Angeles, California, was founded in 2015 by Tim Ellis and Jordan Noone.
Category: Space
Tags: contract win Defense Innovation Unit Department of Defense disruptive launch solutions DIU DoD launch vehicle Relativity Space space Space and Missile Systems Center Terran 1 Tim Ellis