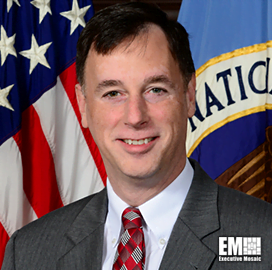 Rob Joyce
Cybersecurity Director
NSA
Rob Joyce Takes On Role as NSA's Cybersecurity Director
Rob Joyce, a past Wash100 winner, has formally assumed the position of cybersecurity director at the National Security Agency.
Joyce leads the Cybersecurity Directorate, an organization within the NSA tasked with protecting the Department of Defense, National Security Systems and the defense industrial base from cyber threats, CHIPS Magazine reported.
The Cybersecurity Directorate was launched in October 2019 in response to complaints that the NSA was unable to provide security teams with real-time information needed to block attacks.
One of the directorate's main goals is to prevent and eradicate threats to national security systems and the defense industrial base.
Joyce has a long track record of working for the NSA.
Most recently, he served as NSA's top cryptologic representative in the U.K. He was also appointed deputy director of the former Information Assurance Directorate and director of tailored access operations.
In addition, he previously took on roles at the White House National Security Council, where he served as cybersecurity coordinator and special assistant to the president. At one point, he was also named deputy homeland security adviser and acting homeland security adviser.
Joyce succeeded Anne Neuberger, who has moved on as deputy national security adviser for cyber and emerging technology on the NSC.
During her nearly two-year stint as NSA's cybersecurity director, Neuberger developed actionable cybersecurity guidance and fostered public-private partnerships to achieve cyber goals.
Neuberger, a 2021 Wash100 winner, now serves as one of the leaders in the government's cybersecurity response efforts as senior-level cybersecurity positions in the government remain vacant.
Category: Cybersecurity
Tags: Anne Neuberger CHIPS Magazine cybersecurity Director of Cybersecurity executive move National Security Agency National Security Council NSA Rob Joyce