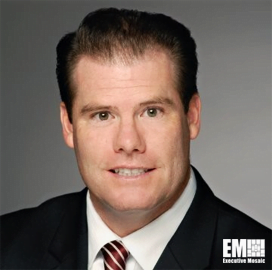 Robert Tennant
VP of Federal Affairs
WEDI
Robert Tennant Tapped to Serve as WEDI's VP of Federal Affairs
WEDI, a nonprofit organization specializing in health information technology guidance and a statutory adviser to the Department of Health and Human Services, has named Robert Tennant as its new vice president of federal affairs.
In his new role, Tennant will support WEDI's government affairs functions on regulatory and legislative matters, with emphasis on health IT issues. He will also contribute to policy development and implementation, as well as membership recruitment and the establishment of educational programs, WEDI said Tuesday.
Speaking about his appointment, Tenant said he looks forward to realizing WEDI's goals and vision. He believes the organization is in a good position to be the industry leader for identifying solutions that reduce administrative burden and improve the efficiency and security of health data exchange.
Tennant's appointment as VP of federal affairs marks his return to WEDI, having previously served on the nonprofit's board of directors and executive committee. He was the vice chair of marketing and communications and led numerous WEDI committees and initiatives.
The executive is backed by over 20 years of health IT experience.
For nearly 25 years, he was the director of health IT policy for the Medical Group Management Association. As director, he focused on administrative simplification, health data interoperability, and privacy and security issues concerning the Health Insurance Portability and Accountability Act.
Tennant earned his bachelor's degree in political science and government from Carleton University before obtaining a master's degree in the same field from The University of Western Ontario. He went on to complete his doctoral studies in government and politics at the University of Maryland College Park.
Category: Federal Civilian
Tags: Department of Health and Human Services federal affairs federal civilian health information technology HHS Robert Tennant WEDI