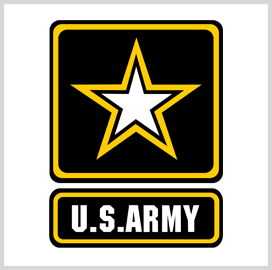 US Army
Rocket Lab Electron Vehicle to Launch US Army's Gunsmoke-J Satellite in March
A cubesat that will provide the Army with capabilities to assess the benefits of using dedicated imaging satellites to support surveillance on the battlefield will be launched aboard Rocket Lab's Electron launch vehicle in March.
The Gunsmoke-J experimental spacecraft is one of seven satellites that will lift off from Mahia, New Zealand, during the mid-March launch, which marks the 19th time that the Electron vehicle will deliver a satellite into orbit.
The seven Army satellites will be deployed to orbits between 279.61 to 341.75 miles above the Earth, SpaceNews reported.
Gunsmoke-J is an Army Space and Missile Defense Command project and is part of a larger effort within the service to demonstrate overhead data collection to support combat operations.
The satellite could assist commanders on the battlefield in carrying out activities involving long-range precision fires, according to Lira Frye, a spokesperson for the USASMDC.
Leaders within the Army have stressed that information delivered by overhead satellites is helpful to operational commanders but only if the information is passed on promptly. Battleground troops usually have to wait hours or days to receive data from satellites — a scenario that is not helpful to a battlefield commander.
Frye said that Gunsmoke-J is designed to meet commanders' needs, noting that the satellite will deliver situational awareness even to the lowest tactical level.
Units assigned to the U.S. Pacific Command are tasked with evaluating the Gunsmoke-J demonstration.
Meanwhile, launch integration and mission management company TriSept Corp. will integrate the Gunsmoke-J payload with the dispenser that will release the cubesat into orbit. TriSept, which received a contract from the Army in October 2020, will also integrate the cubesat within the payload fairing.
Category: Space
Tags: Army Space and Missile Defense Command combat operations cubesat Electron launch vehicle Gunsmoke-J imaging satellite Lira Frye New Zealand overhead data collection Rocket Lab satellite images SMDC space Space and Missile Defense Command SpaceNews surveillance TriSept Corp US Army US Pacific Command