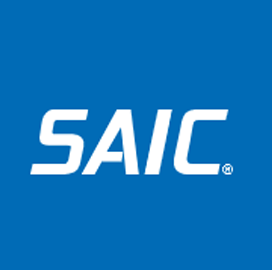 SAIC
SAIC Lands $3.6B HWIL, Modeling and Simulation Development Support Contract
SAIC has secured a potential eight-year, $3.6 billion contract to support the Army's hardware-in-the-loop and modeling and simulation development efforts.
Contract work will support the Army Combat Capabilities Development Command, Aviation & Missile Center, Software, Simulation, Systems Engineering and Integration Directorate.
The contract calls for continued engineering services to support the full life cycle for AvMC HWIL techniques for the development and testing of embedded systems, SAIC said.
The information technology company will perform work for the contract in Huntsville, Alabama, with the help of subcontractors and small businesses within the city.
In a statement, Bob Genter, president of SAIC's defense and civilian business, welcomed the opportunity to continue supporting the S3I Directorate and the Army AvMC.
He attributed the contract win to the company's past performance and its mission engineering and systems integration solutions.
The award adds to previous contracts that SAIC won in support of the S3I Directorate.
In June 2020, the IT company announced that it secured a $2.9 billion contract for a broad array of software development and maintenance services supporting the S3I Directorate.
SAIC also landed an $830 million contract for continued aviation systems engineering services in February. The contract required the company to provide life cycle support to HWIL aviation systems, including rotary and fixed-wing aircraft, robotic platforms and counter unmanned aerial systems.
Headquartered in Reston, Virginia, SAIC provides mission support and IT services to customers in the defense, space, civilian and intelligence markets.
Category: Defense and Intelligence
Tags: Bob Genter contract award Defense and Intelligence DEVCOM AvMC engineering services hardware-in-the-loop modeling & simulation S3I Directorate SAIC U.S. Army