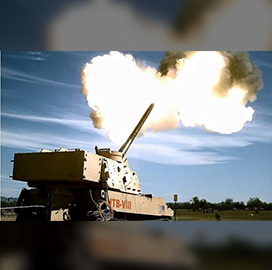 Weapons loading system
Sarcos Defense to Test Automatic Ammunition Loader for Howitzer Cannon
The U.S. Army Futures Command has awarded Sarcos Defense a $1 million contract for robotic solutions testing.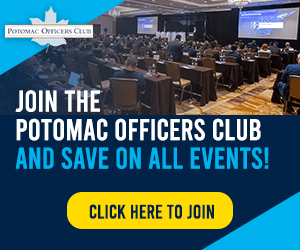 Sarcos will test its ammunition handling and maneuvering solution, which uses a robotic arm that works with the Army's fleet of self-propelled howitzer systems. The solution is designed to support the Extended Range Cannon Artillery system.
Under the contract, Sarcos will ensure that the system can absorb shocks and vibrations, withstand extreme temperatures and operate in humid, dusty and sandy conditions.
Work supports efforts undertaken by the Army Applications Laboratory, Sarcos Defense said Thursday.
The robotic loader is designed to address fatigue and injuries that are caused by the prolonged lifting and loading of 100-pound cannon rounds.
The Extended Range Cannon Artillery howitzer system is deemed the signature effort within the Army's Long-Range Precision Fires program. The self-propelled cannon is capable of firing multiple types of ammunition, making it capable of supporting long-range and close-combat fights.
The Army tested an autoloader system for ERCA in 2021 that is specifically designed for the M109A7 Paladin chassis that the cannon is mounted on. The autoloader fired GPS-guided Excalibur rounds, which is developed jointly by Raytheon Missile & Defense and BAE Systems Bofor.
Sarcos Defense, a wholly owned subsidiary of Sarcos Technology and Robotics Corp., offers research and development and rapid systems integration to support the Department of Defense and other U.S. government entities.
Category: Defense and Intelligence
Tags: contract award Defense and Intelligence Extended Range Cannon Artillery robotic solution Sarcos Defense self-propelled howitzer US Army Applications Laboratory US Army Futures Command