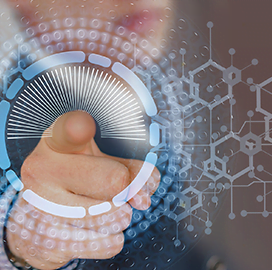 Information technology
SBG Awarded Option Period Under VA's $22B T4NG Contract Vehicle
The Department of Veterans Affairs has awarded SBG Technology Solutions the five-year option period under the $22.3 billion Transformation Twenty-One Total Technology Next Generation contract vehicle. SBG is a T4NG prime contractor. T4NG is a 10-year indefinite-delivery/indefinite-quantity contract with a five-year base period and a five-year option period, SBG said Tuesday.
Carlos Del Toro, SBG's president and CEO, said the company will use the contract vehicle to continue providing the federal government with health care information technology and benefits services.
T4NG covers a range of IT and health IT services, including program management and strategic planning, systems and software engineering, enterprise networks, cybersecurity, operations and maintenance.
The T4NG program is focused on allowing VA to acquire worldwide IT services to ensure the timely delivery of health care and benefits to veterans.
Some of T4NG's functional areas are enterprise architecture and planning, systems engineering, software technology demonstration and transition, test and evaluation, independent verification and validation, enterprise management frameworks, operations and maintenance, cybersecurity and artificial intelligence.
SBG said the contract vehicle provides an opportunity for the company and its partners to continue delivering transformational health care technology and services across the functional areas.
"We look forward to substantially expanding our services to deliver the best possible experience along the entire continuum of care," Del Toro added.
Founded in 2004, SBG is a professional service provider that specializes in IT governance, systems engineering, enterprise modernization, AI and cybersecurity.
The company's federal clients include VA, the Navy, the Army, the Defense Threat Reduction Agency, the Nuclear Regulatory Commission and the Defense Nuclear Facilities Safety Board.
Category: Federal Civilian
Tags: Carlos Del Toro contract vehicle Department of Veterans Affairs federal civilian health IT IDIQ information technology IT professional services SBG Technology Solutions T4NG VA