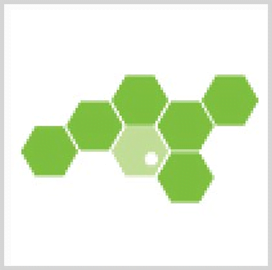 Scanalytics
Scanalytics Secures Additional DOD Funding to Advance Surface Sensor Technology
The Department of Energy has invested an additional $1.3 million in Scanalytics' surface sensor technology, designed to optimize utility usage and occupant comfort in buildings.
DOE's plus-up contract brings the total amount that Scanalytics received since the start of the project to just over $2.1 million.
The additional funding will be used to further scale the sensor and its software under the DOE Advanced Research Projects Agency-Energy Saving Energy Nationwide in Structures with Occupancy Recognition program, Scanalytics said Tuesday.
ARPA-E's SENSOR program is aimed at developing technology that can accurately quantify human presence to significantly reduce energy use in commercial and residential buildings.
Joe Scanlin, co-founder and CEO of Scanalytics, said the investment will finance critical research and accelerate the technology's entry into the market.
He explained that Scanalytics is developing a system that uses computation to eliminate the need to choose between utility maximization and occupant comfort.
"Our solution exploits the ubiquity of floor surfaces as the primary occupant-navigation method in buildings, which means we obviate the need for occupants to interact directly with the system," Scanlin added.
ARPA-E's new investment followed the completion of a prior ARPA-E SENSOR project, the company said. Scanlin added that the ARPA-E program's support has allowed Scanalytics to simultaneously work on the sensor's hardware and software algorithms.
DOE said that 13 percent of all energy produced in the United States is used to heat, cool and ventilate buildings. HVAC accounts for 37 percent of all energy used by commercial buildings and 40 percent of what is used by residences.
Category: Federal Civilian
Tags: ARPA-E DoE federal civilian Joe Scanlin Scanalytics SENSOR program surface sensor