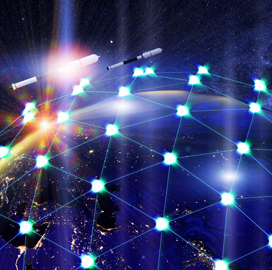 Command and control
programs
SDA Awards $64M Deal to SAIC for Battle Management Software Factory
Science Applications International Corp. has received a $64 million contract from the Space Development Agency to develop the Battle Management Command, Control and Communications Application Factory, a cloud-based software delivery system for the satellites that make up the Proliferated Warfighter Space Architecture.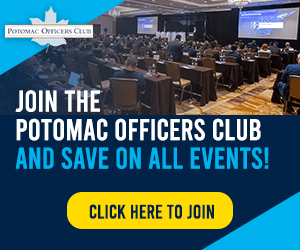 PWSA is SDA's low-Earth orbit constellation aimed at facilitating communications and decision-making. It forms part of Joint All-Domain Command and Control, the Department of Defense's effort to link all military sensors and communications into a single network.
Software programs developed through the BMC3 Application Factory are expected to provide the PWSA with C2, mission processing and data dissemination capabilities, SAIC said.
According to SAIC, the BMC3 Application Factory is meant to enable rapid testing and implementation of software on satellites, allowing the U.S. Space Force to adapt more quickly to evolving threats.
The company will also create a secure interoperable middleware layer to support the operation of BMC3 software on on-orbit assets from different providers.
Category: Space
Tags: Battle Management Command Control and Communications Application Factory Joint All-Domain Command and Control Proliferated Warfighter Space Architecture Science Applications International Corp. software delivery space Space Development Agency