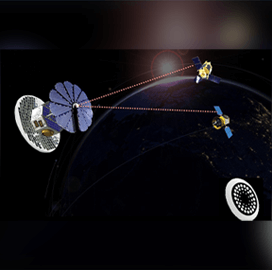 Communication technology
demonstration
SDA Issues Solicitation for Laser Communications Capability Demonstration
The Space Development Agency is seeking proposals to demonstrate laser communications between orbiting satellites and aircraft in flight.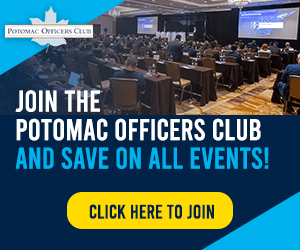 According to a solicitation posted on SAM .gov, vendors must show how their laser-based solutions can link SDA's Tranche 0 Transport Layer satellites with a moving aircraft. The vendors will select and provide the aircraft themselves.
The solicitation stated that the contractor must be able to demonstrate pointing, acquisition and tracking, maintain the connection and pass up to 1 gigabit per second of test data in a stable manner. The anticipated contract is only intended to reach the research, design, development and testing stage.
The deadline for responses is Jan. 12, 2023, SpaceNews reported.
While the agency is interested in live flight demos, it is also considering a phased experiment involving space-to-ground, space-to-moving ground vehicle and space-to-airborne platform tests.
An SDA-funded experiment for inter-satellite links was launched in 2021 involving General Atomics Electromagnetic Systems' cube satellites with optical communications terminals. GA and SDA were unable to send two satellites to their intended orbit, and the CubeSats were unable to link with each other and with an unmanned aircraft owned by GA.
Experts say space-based laser communication presents several challenges when used to connect to moving aircraft. Some of the factors that make the solution hard to execute are the need to calibrate lasers to address turbulence and other atmospheric interference and other issues related to laser pointing and navigation.
Category: Space
Tags: laser communications space Space Development Agency SpaceNews technology demonstration transport layer satellites