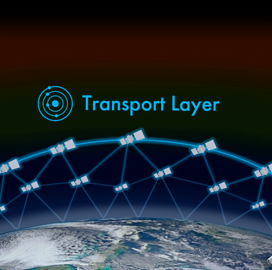 TLT0 launch delay
SDA Postpones Transport Layer Tranche 0 Launch to March
The Space Development Agency has delayed the December launch of the first batch of satellites for the Transport Layer Tranche 0 constellation to March 2023 because of a technical issue.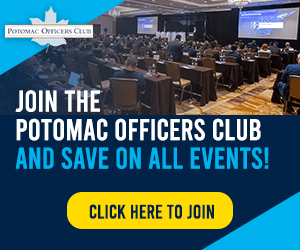 Director Derek Tournear cited a snag with a "noisy power supply" affecting the eight York Space Systems-made satellites lined up for deployment. According to the 2021 Wash100 winner, the Denver, Colorado-based manufacturer will shoulder the bulk of expenses for electrical filter installation and satellite reassembly due to the award being a fixed-price contract, SpaceNews reported Friday.
Initially scheduled for March, the second launch for Tranche 0 has been moved to June due to the delay to the first batch.
York Space won a $94 million contract in 2020 to construct 10 spacecraft for the first phase of the Transport Layer, a key component of the Joint All-Domain Command and Control initiative. The constellation's purpose is to meet rapid threat monitoring and situational awareness needs across the military services.
Once complete, the Transport Layer is planned to comprise up to 500 satellites in low Earth orbit connected to each other through optical communications terminals. At a recent symposium, Tournear shared that SDA chose Mynaric, SA Photonics, Skyloom and Tesat to provide the data relay equipment.
Category: Space
Tags: Derek Tournear space Space Development Agency SpaceNews Transport Layer Tranche 0 York Space